One of the most popular forms of exterior lighting is landscape lighting. A well-designed plan can immediately transform your home. At Outdoors Well Lit, we can provide you with a lighting plan that helps boost your curb appeal, provides safety for your property, and offers you additional benefits you might not have considered. Keep reading to learn more.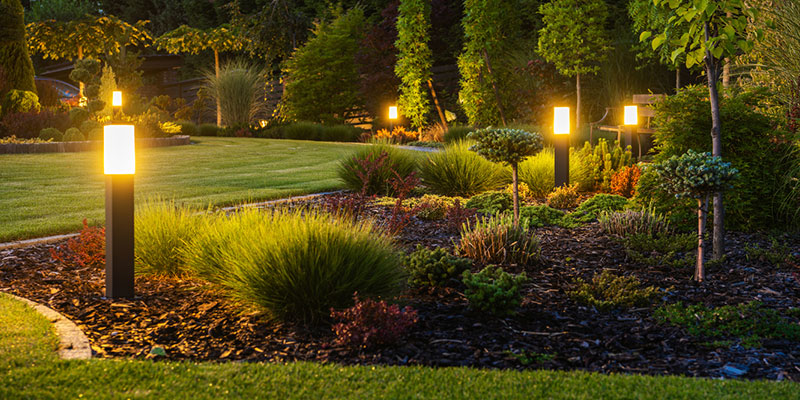 Improved Aesthetics – Landscape lighting can change how your outdoor areas look and feel by highlighting architectural features, trees, shrubs, and other elements. It also makes your scenery look more attractive by giving it depth and dimension.
Increased Property Value – Well-designed outdoor lighting can make a big difference in how your home looks from the street and how much it is worth overall. In addition, it might be more appealing to buyers, as they will appreciate the care you've provided your home.
Improved Functionality – Landscape lighting makes outdoor areas more usable, allowing you to use your garden, patio, or deck even after the sun goes down. This is especially useful for family get-togethers, parties, or just hanging out outside in the evening.
Improved Safety – Well-planned landscape lighting can reduce the risk of accidents by making things like steps, paths, and changes in elevation easier to see. This is particularly important if you entertain a lot.
Energy Efficiency – Our team can design an energy-efficient landscape lighting plan to help you reduce your utility bill while still enjoying the ambiance the lighting offers.
Customization – When you work with our team, we listen to your vision for the space and create a customized plan that fits your needs, allowing you to choose various options along the way.
Landscape lighting can benefit your property in many ways, but it also says a lot about you and the pride you have in your space. Contact us today to get the most out of your landscaping.